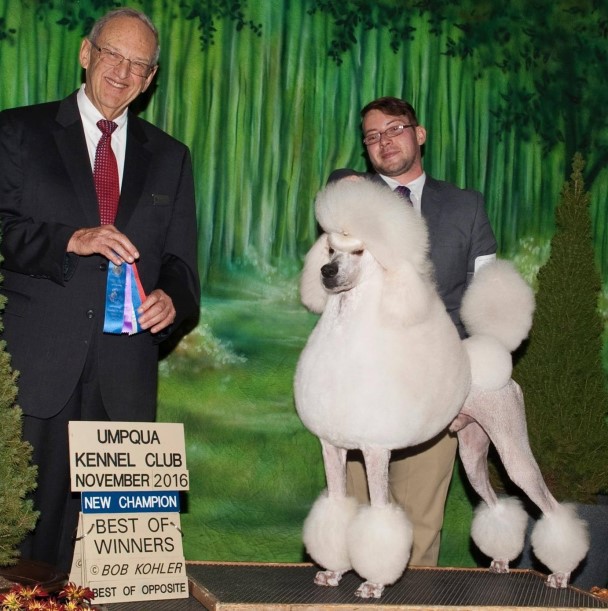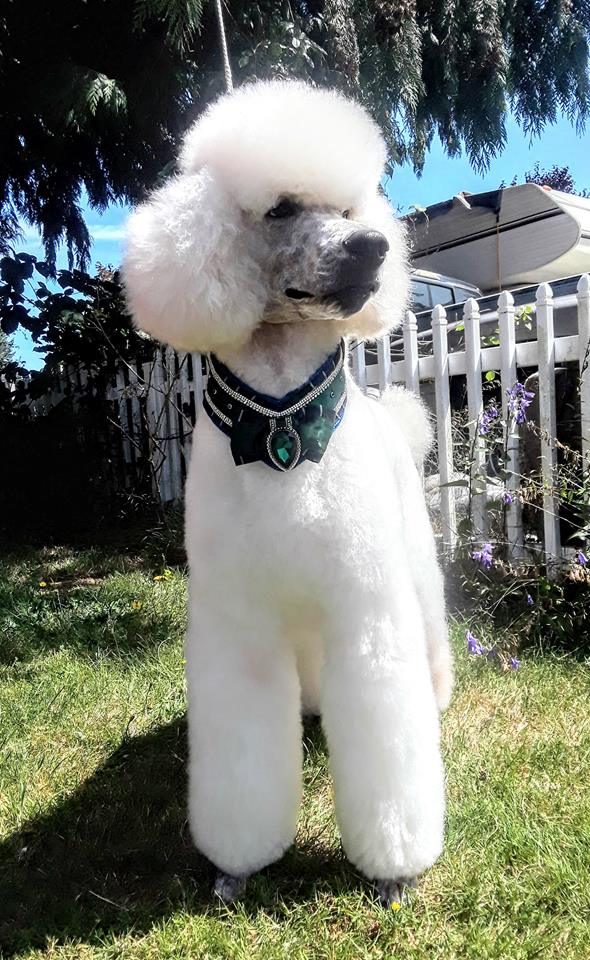 Am/Can Champion Highgate Beat of My Heart--Tony. Sires beautiful puppies.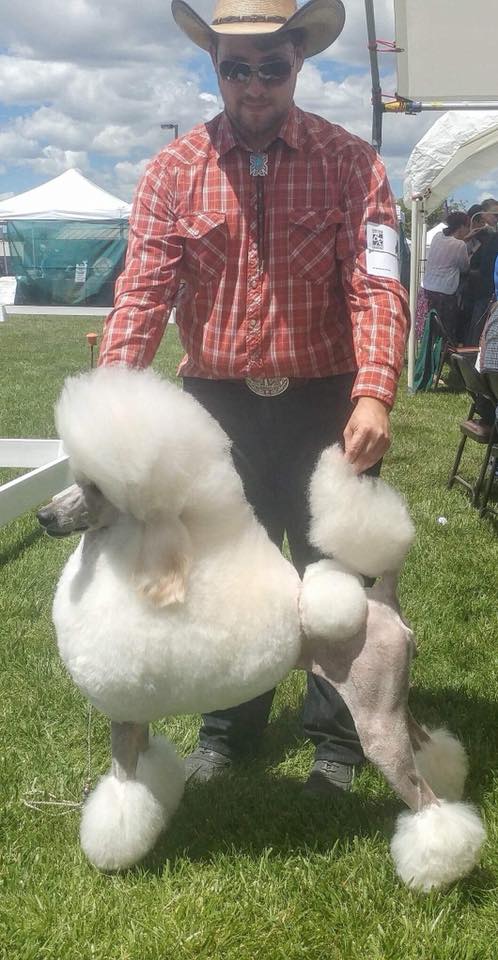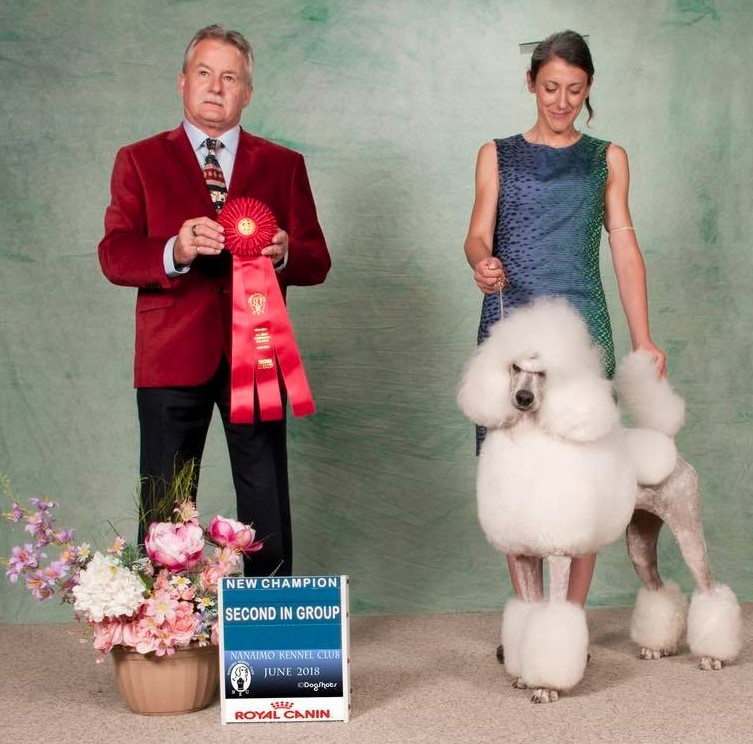 Tony's girls are winning in the ring! Both girls won the Variety at their shows. Amore on left being shown by William Thompson, and Mimi on right is being shown by Jenna Lostale took 2nd in group. These fun sisters will be seen in more shows! Mimi has her Canadian Champion title. Can Ch Castagne The Rhythmn Is Going To Get You
Thanks Jenna for the lovely presentation!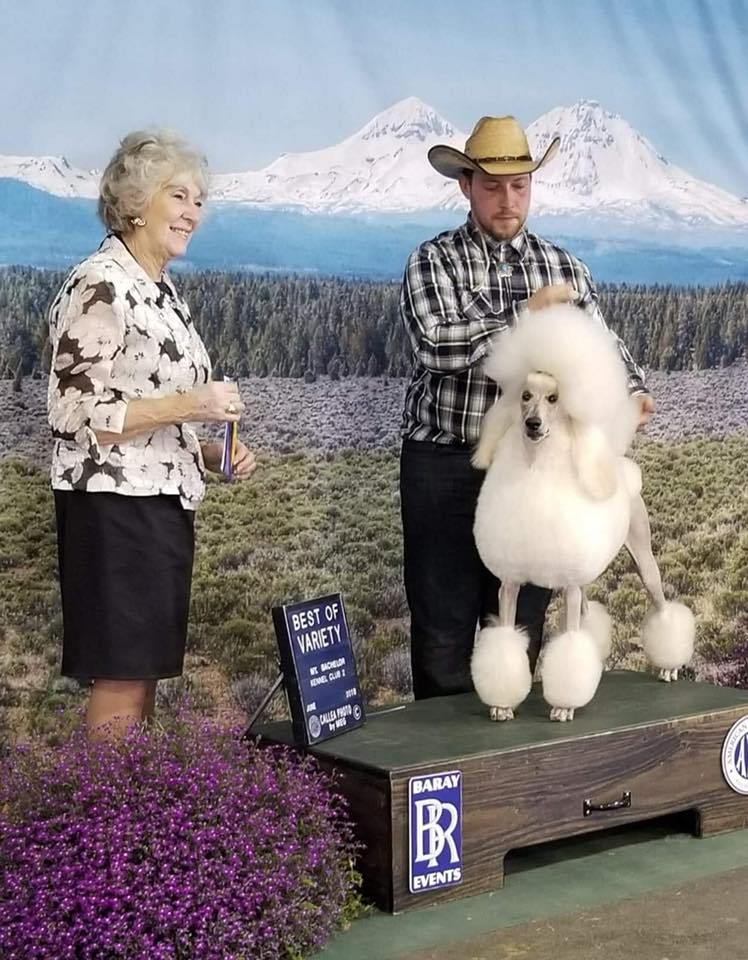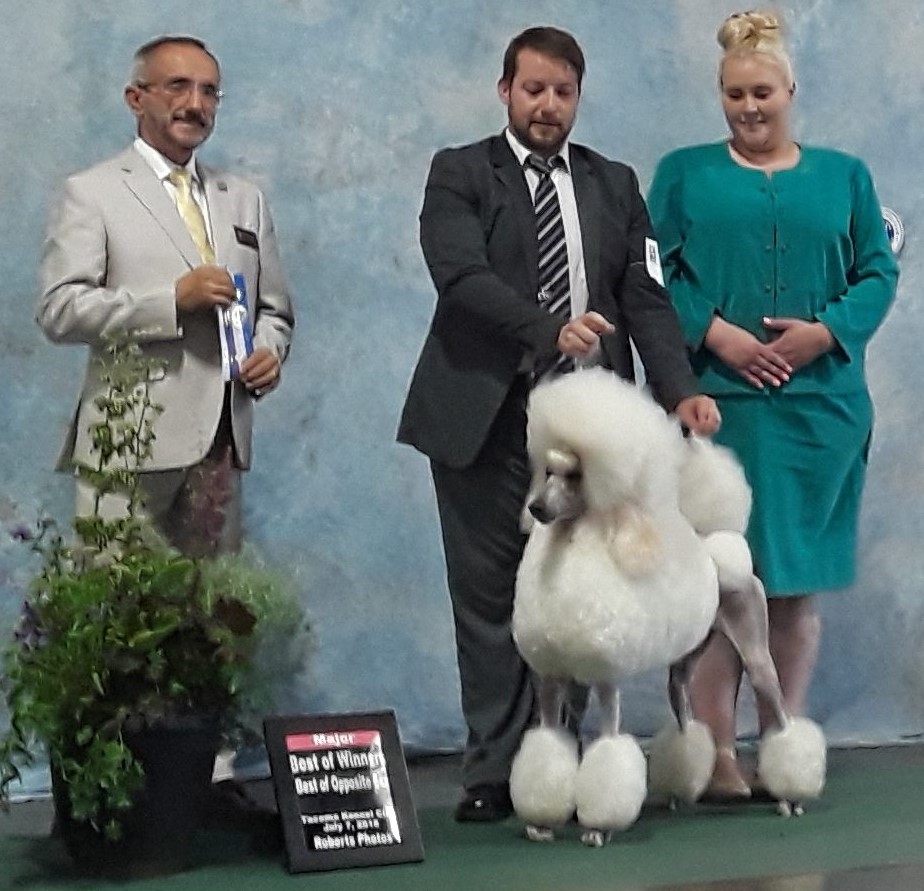 Amore's Variety Win, Castagne Hearts Afire AND Major win in Puyallup!
******************************************************
Tony's daughter Mimi is also doing great in her shows.
I'm pleased at their fun and happiness while starting their shows.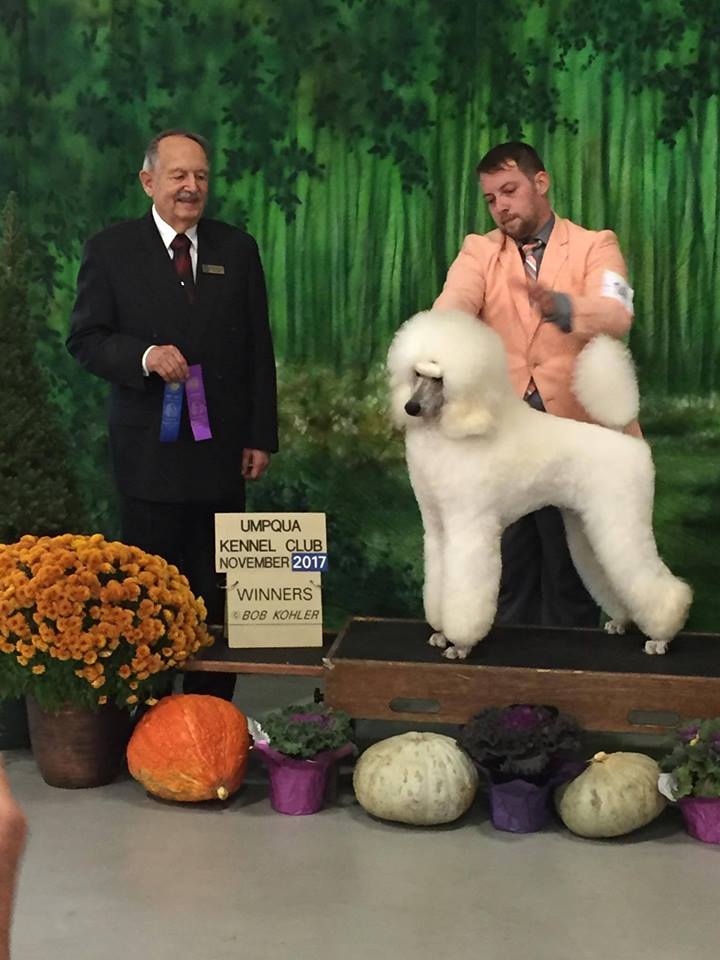 Mimi's first points for AKC.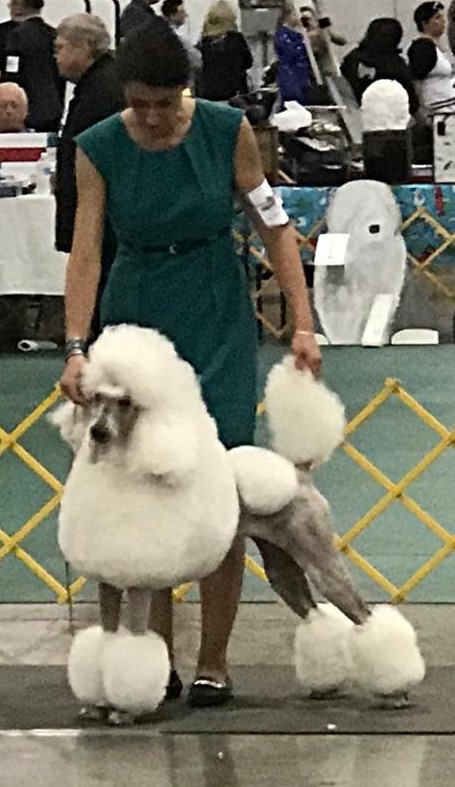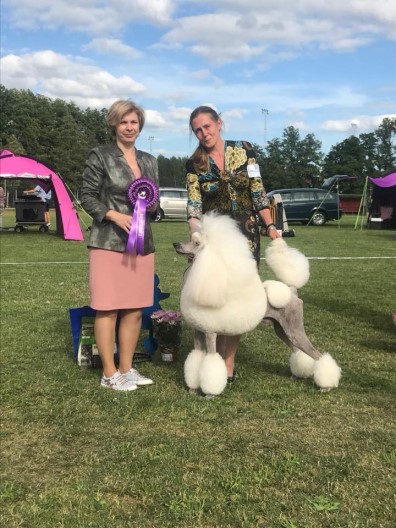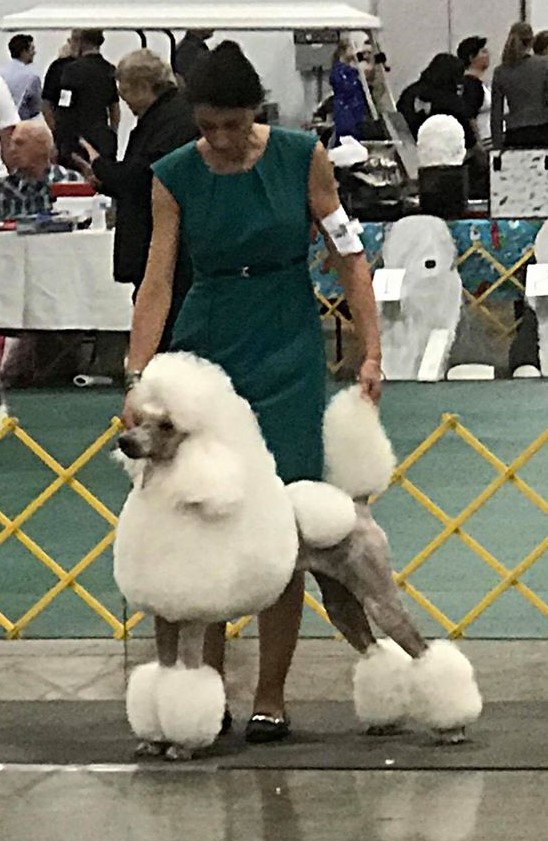 Working on her AKC championship! Jazz is Mimi and Amore's Swedish Grandfather! See a resemblance?
Beautifully presented by Jenna Lostale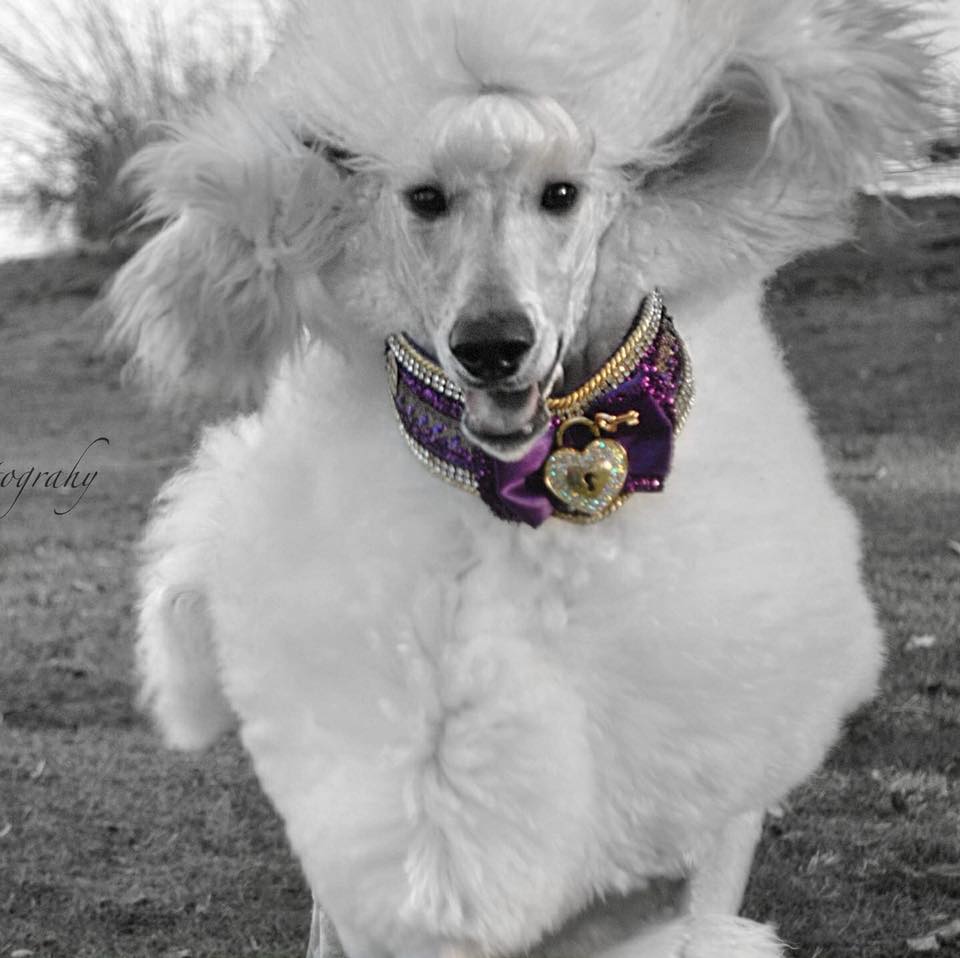 Amore is also a fashion model!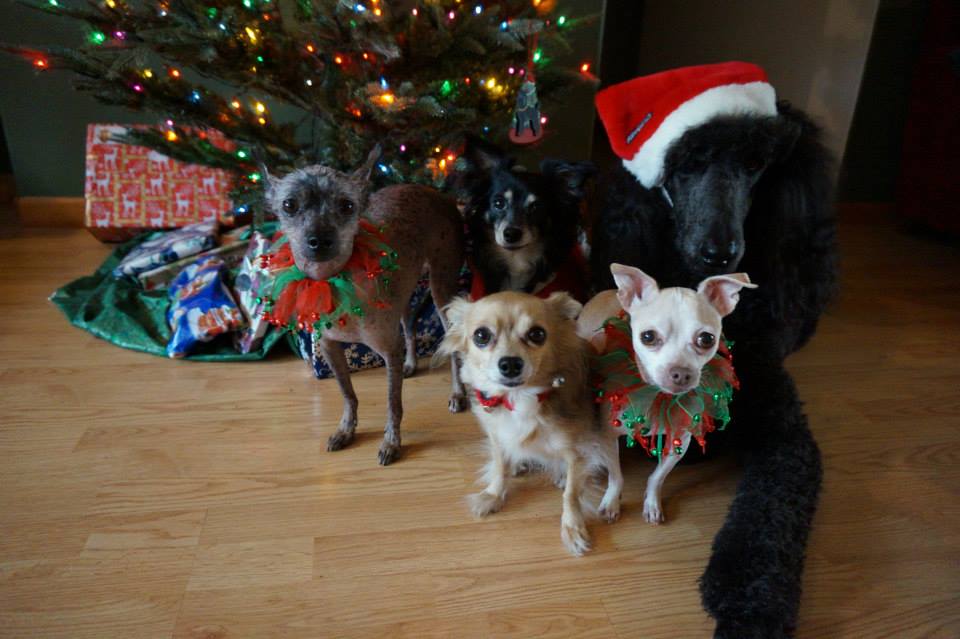 Wondering how well Standards
get along with other breeds?? Just fine!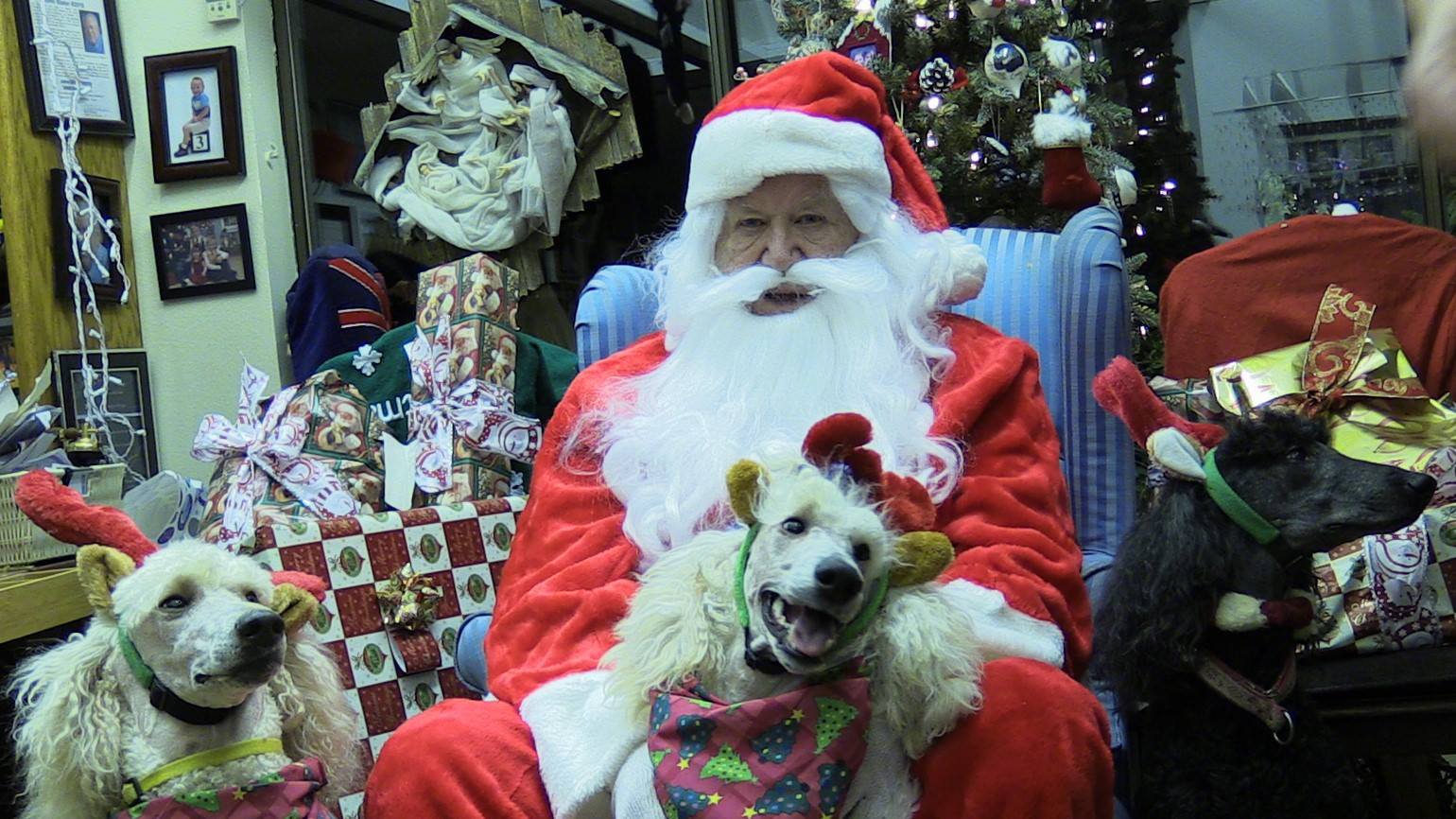 Raising and showing Champion Standard Poodles
have been one our favorite hobbies for 40+ years in the
Washington area.
We are experienced, educated, and care about these dogs .
We test our dogs before breeding them, so their offspring will have the best chance to live healthy lives.
We have an occasional adult available, for placement into loving homes. We prefer p
previous poodle owners that have a fenced yard.
*************************
****************************************