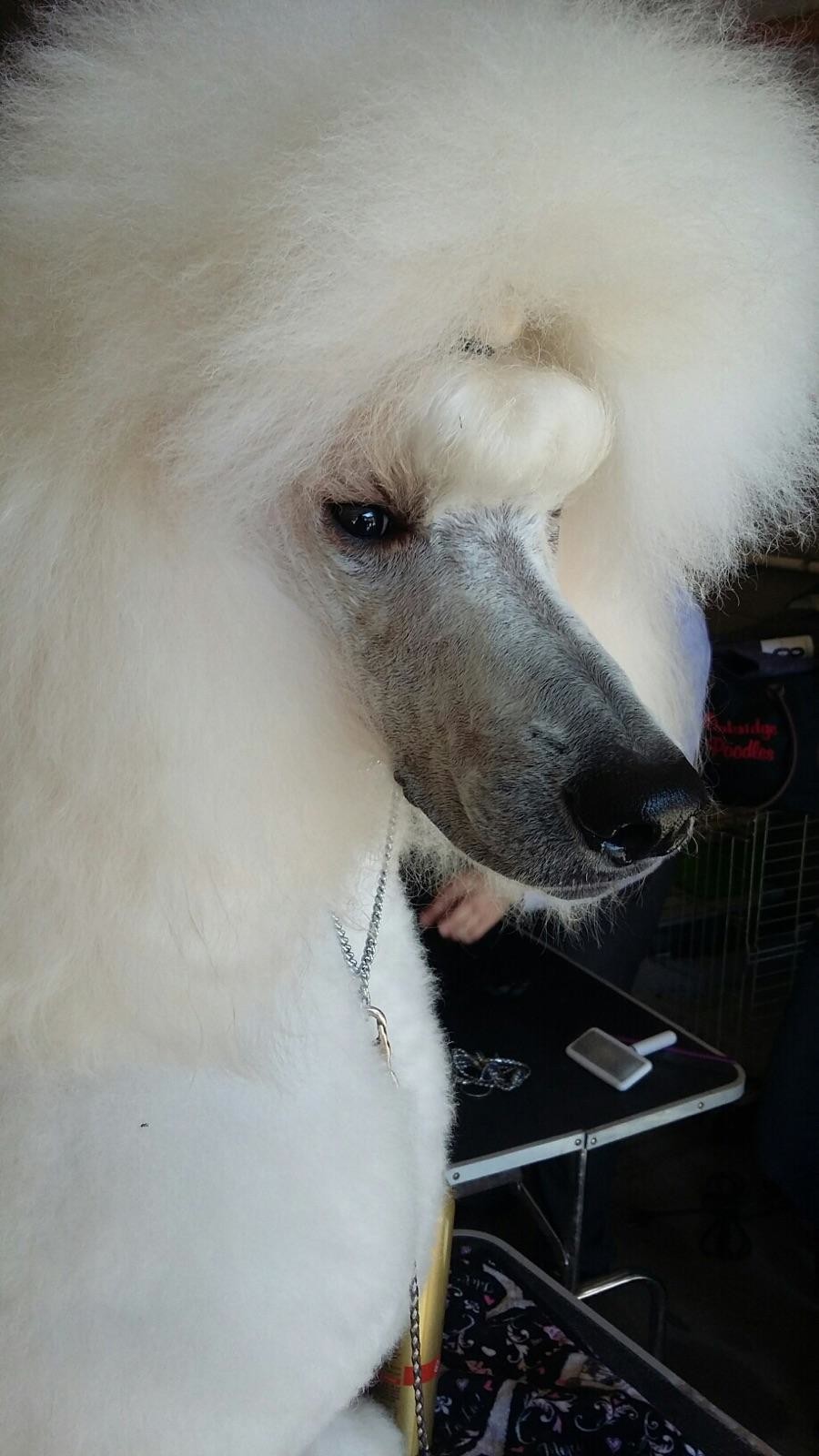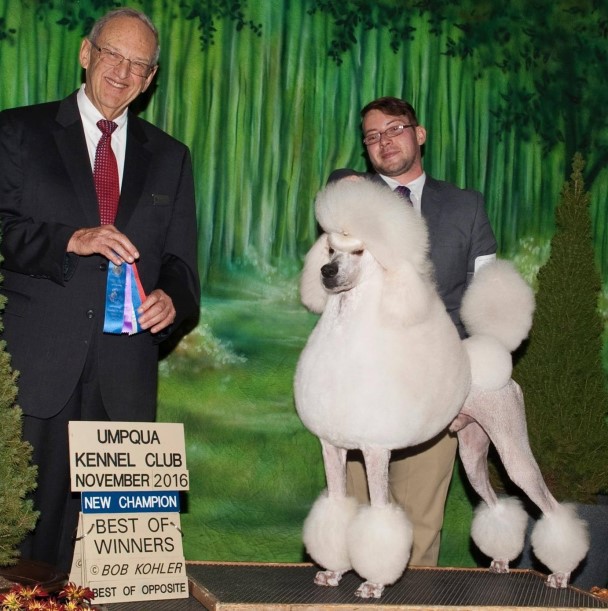 Highgate Beat of My Heart--Tony is now an American/Canadian Champion.
******************************************************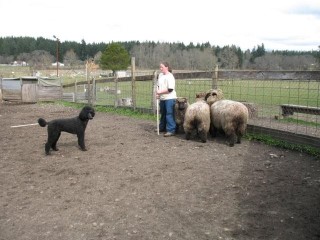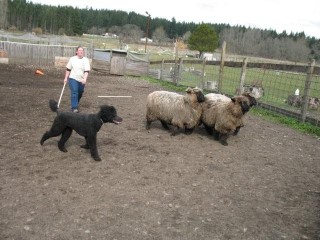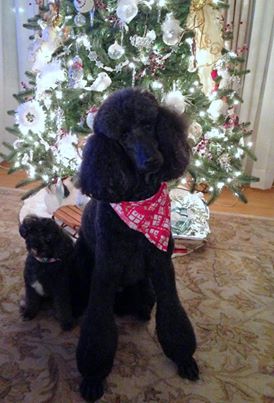 Titan Still ROCKS
Titan achieved his Herding certificate.
We are so proud of this very handsome boy! He's fortunate to have fantastic owners. Titan is Phoebe's brother.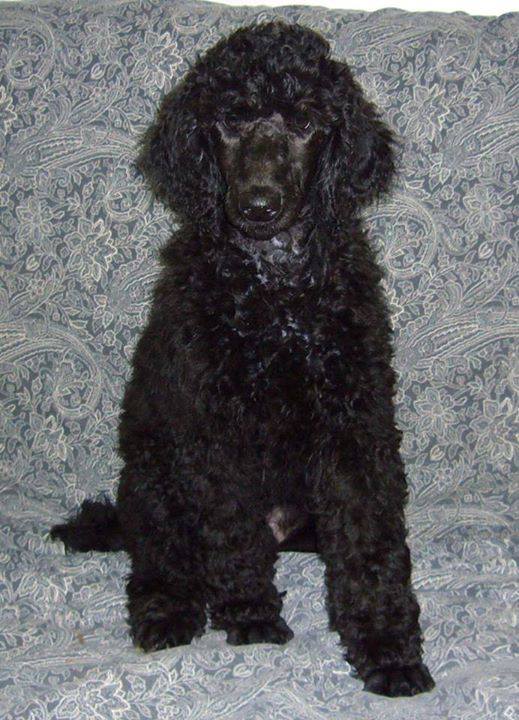 Sadie is one of Nelly's puppies is being trained for a diabetic alert dog. She is 5 mos. old now and has been at the trainers for 3 weeks. She has started to alert on hidden samples, which is a huge step for a puppy so young. She is doing extremely well and they hope to have her completely trained and certified within 4 mos. She is doing so well and will be able to help with low and high blood sugar for many years to come. She awoke her owner at 3am when her blood sugar dropped.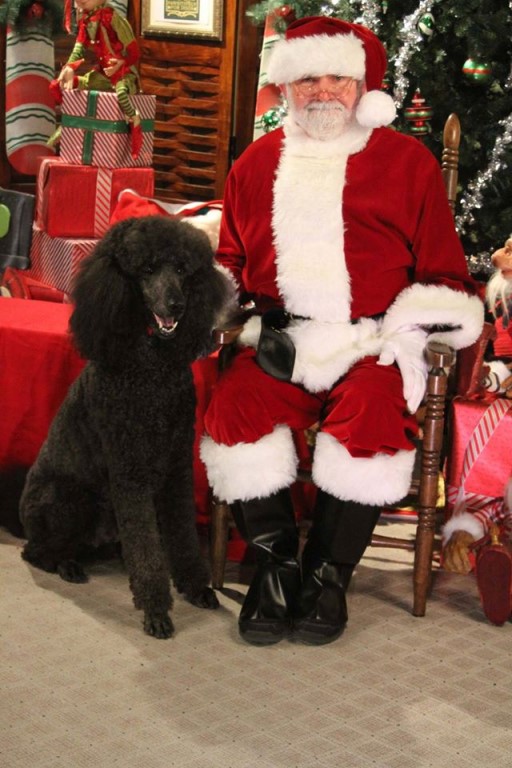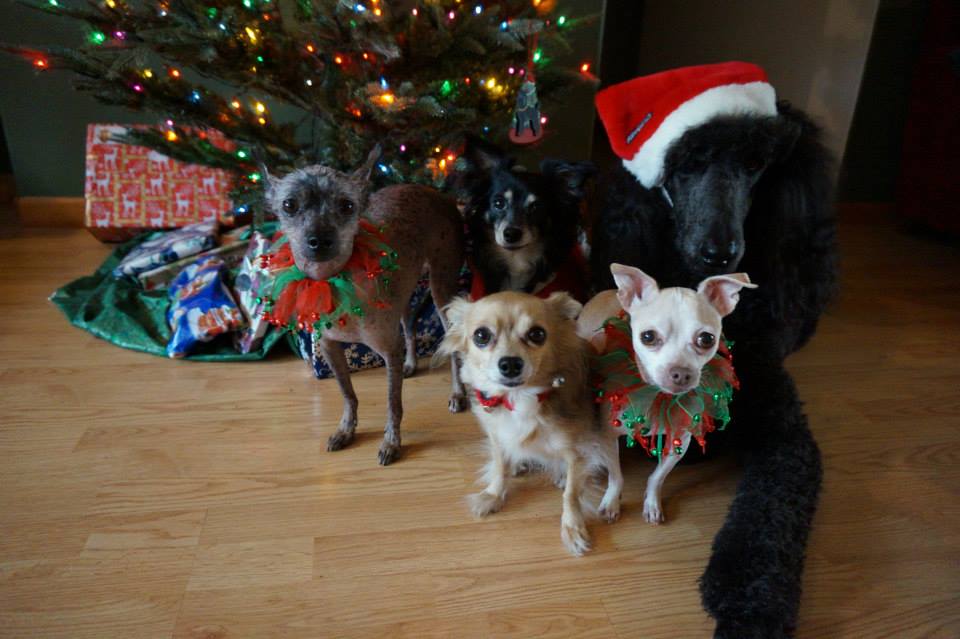 Wondering how well Standards
get along with other breeds?? Just fine!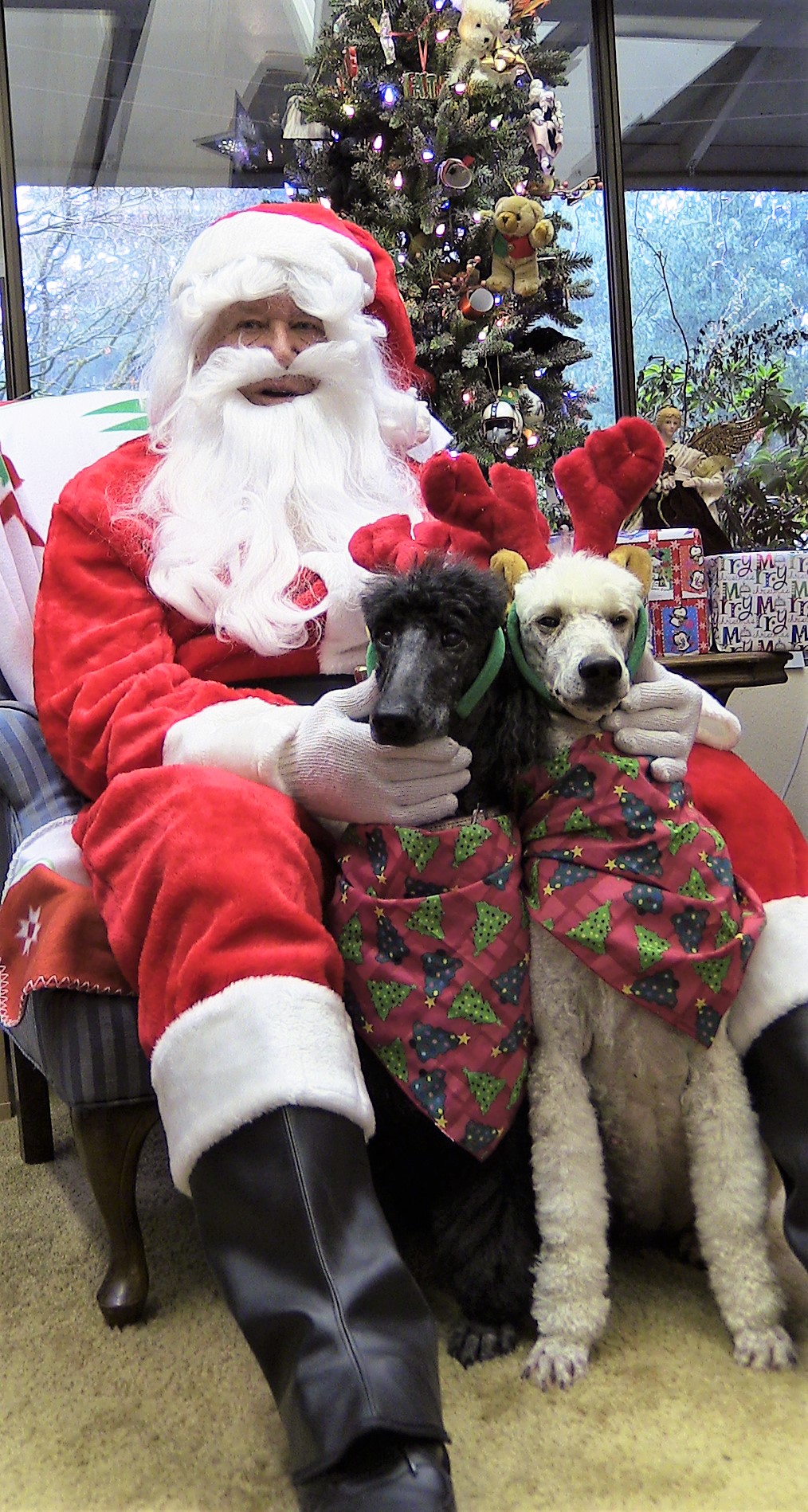 MERRY CHRISTMAS!
Raising and showing Champion Standard Poodles
have been one our favorite hobbies for 40+ years in the
Washington area.
We are experienced, educated, and care about these dogs .
We test our dogs before breeding them, so their offspring will have the best chance to live healthy lives.
We have an occasional adult available, for placement into loving homes. We prefer p
previous poodle owners that have a fenced yard.
*************************
Decie top model to super model pic enjoying the wind. Her version of Indeera Ghandi, Paris Hilten--Decie is a litter sister to Jake and Celia!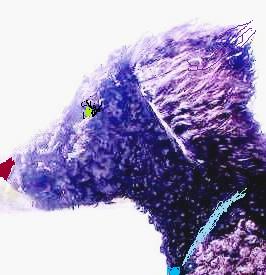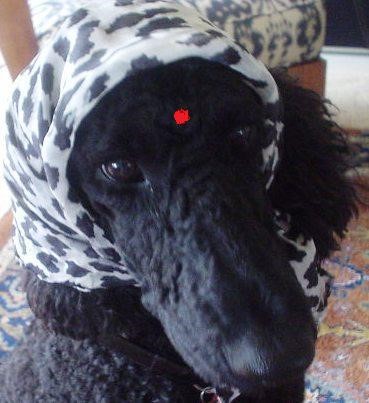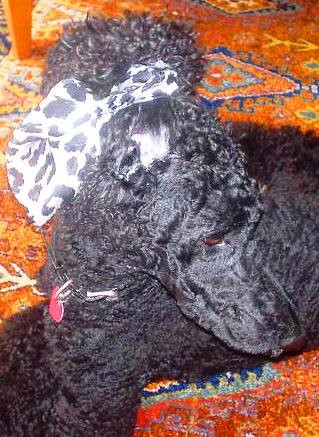 ****************************************
****************************