PCA National Show 2003
Upper Marlboro, Maryland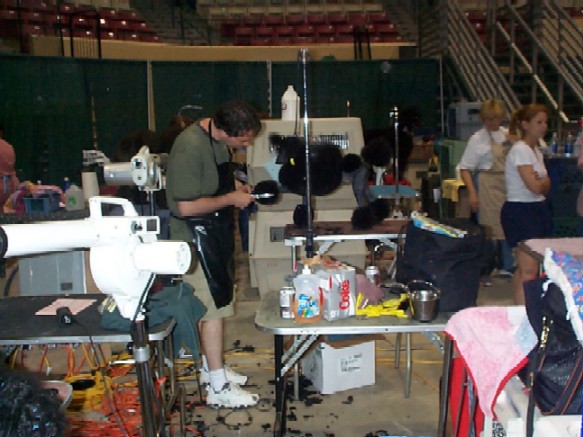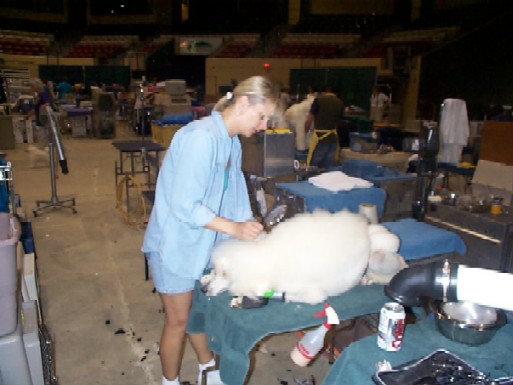 The air-conditioned horse arena is where they hold the Poodle Club of America National Show. There's over a thousand poodles entered in this week of shows.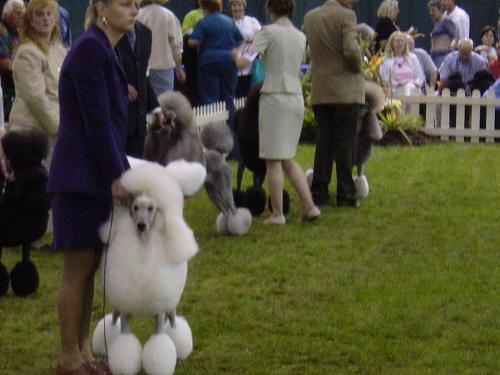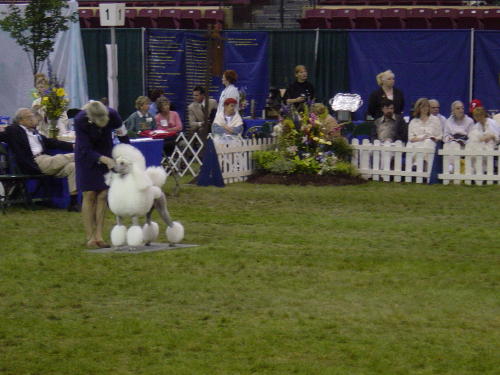 The horse arena has grass and trees put in for our National Show. Ian was at his usual best. He was up against all the other Champions entered, his fans were glad to see him again this year. (A few more pics coming)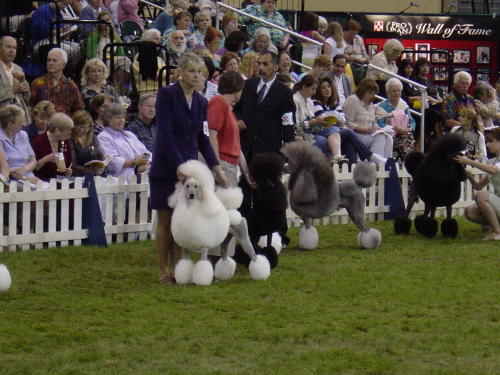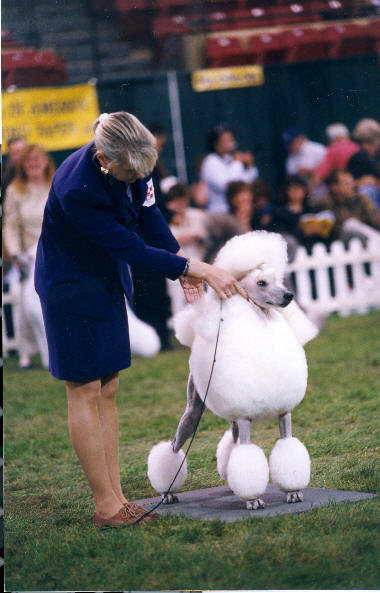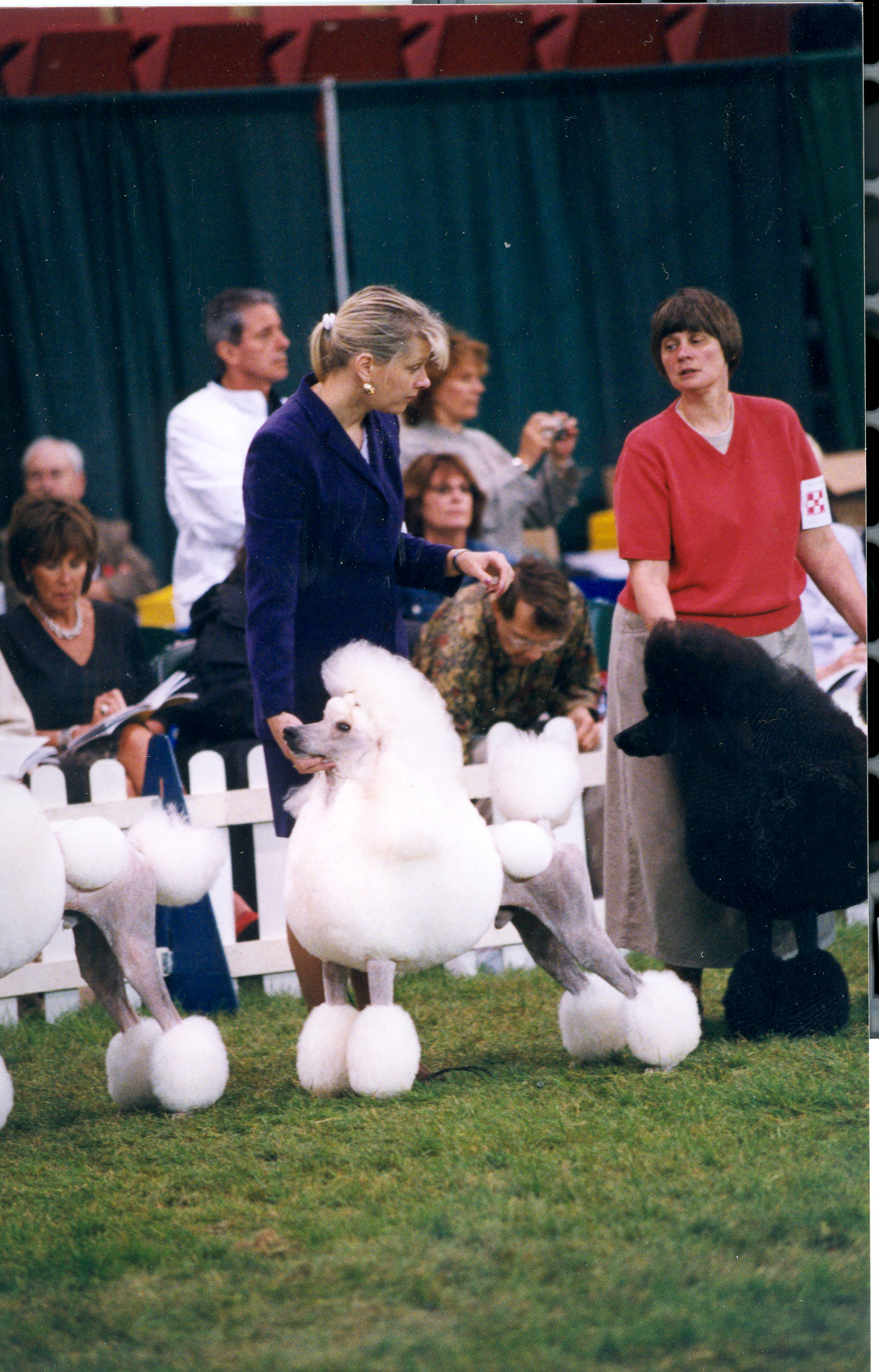 Eventhough we didn't win this year, it's always the greatest honor to compete against these other thousand entries of Poodles. This is our Grandest of all shows that we love and are honored to attend.