PCA 2005
Poodle Club of America--National Show
Salisbury MD.
We were happy to resume our PCA attendance after a great year of weddings. Over One Thousand Poodles in this week of shows! The entry of Standard Girls surpassed the Miniature poodle entries. The competition was Great. Here our Super Bowl of shows and is one place where most of America's top poodles come to show. It's such an honor to participate, and we get to look over future prospects of body types that we prefer, and see which dog is producing it.
Our Castagne With All My Heart in the PCA American Bred Class. Candy did a fantastic job showing her in the center. Her owners were pleased with Phebe's performance, she stood great for the judge and carried herself well in the go around.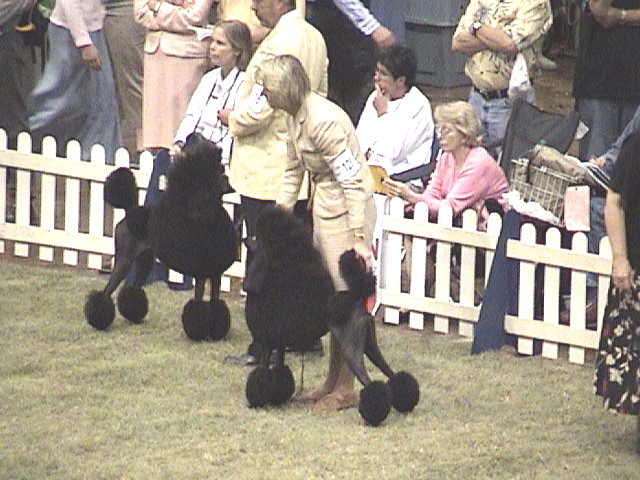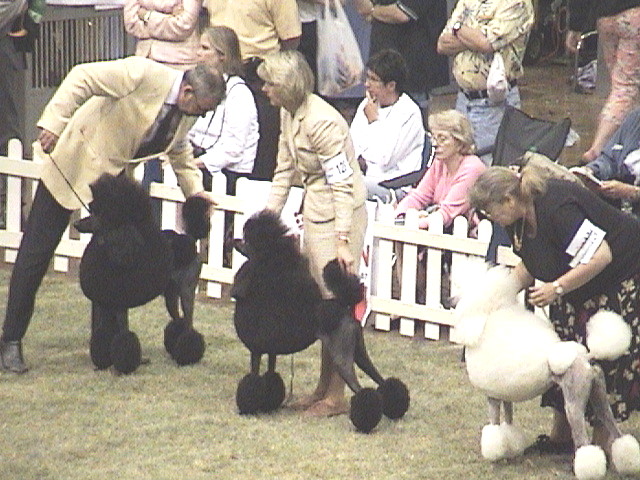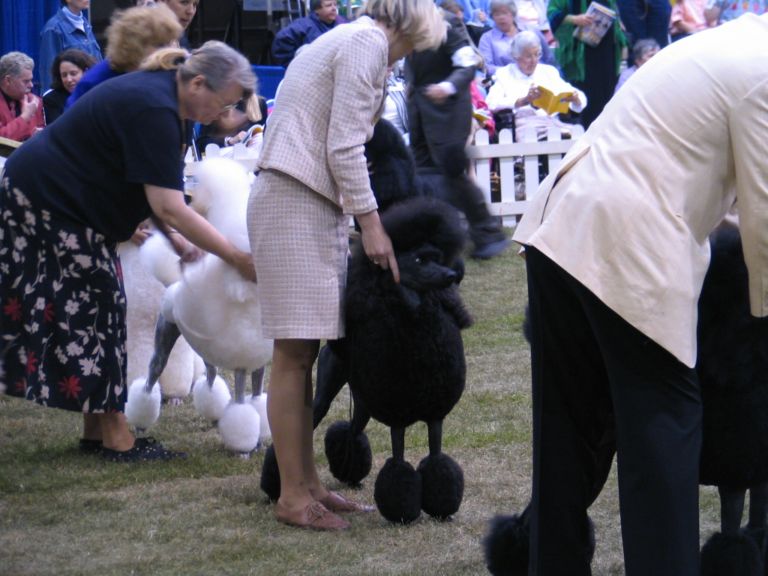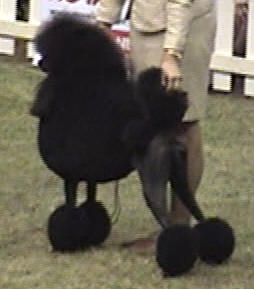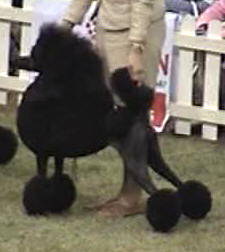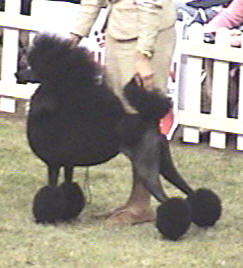 Here's the judge looking at her profile before going over her body. Candy gets ready to show her bite to the judge as she walks over to the front.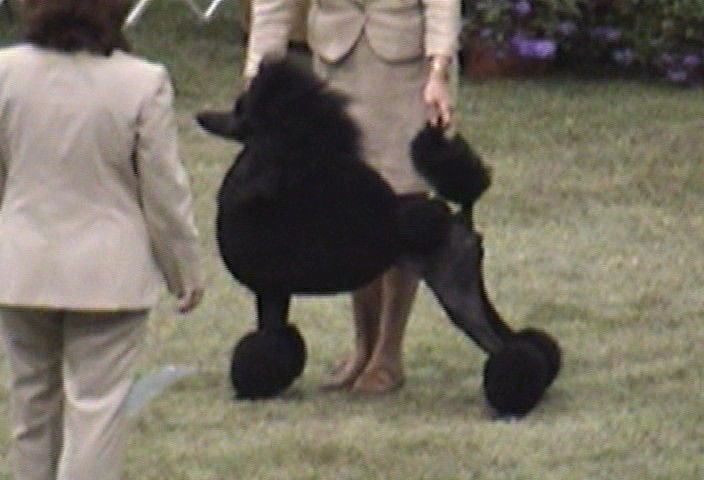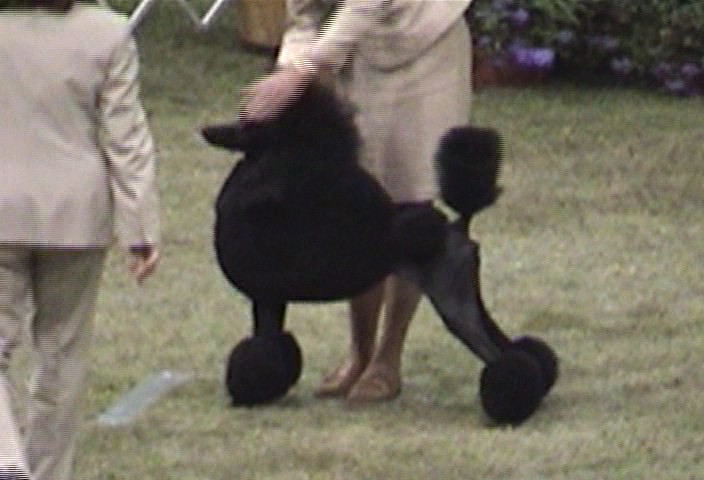 Candy touches her back to keep her relaxed. Phebe holds her tail up high naturally.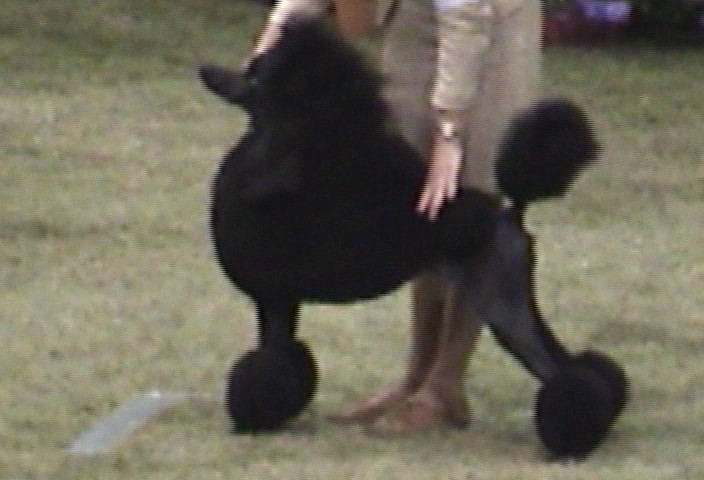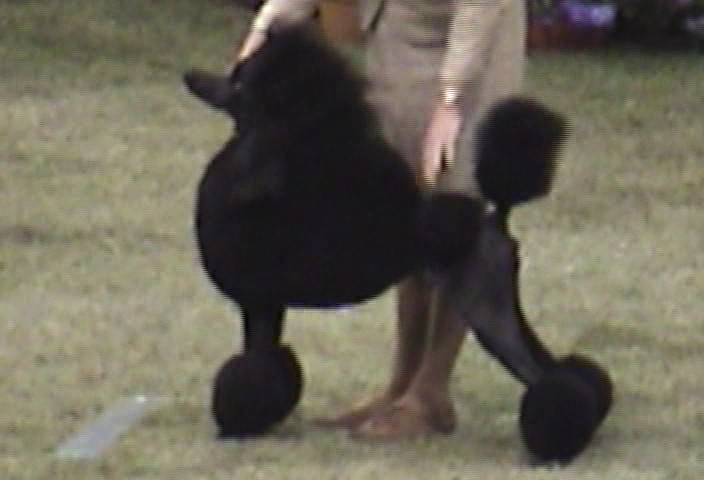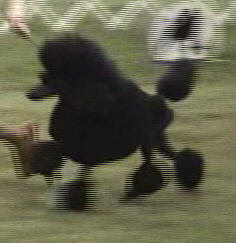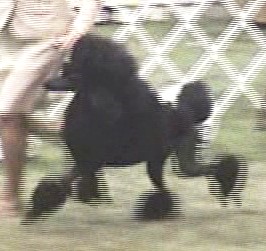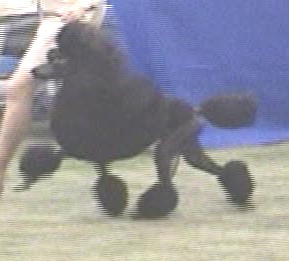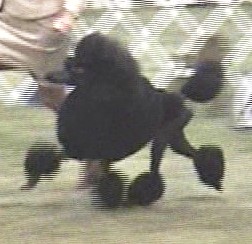 Our Ian's half sister went Best of Opposite sex for the Standards Best of Variety.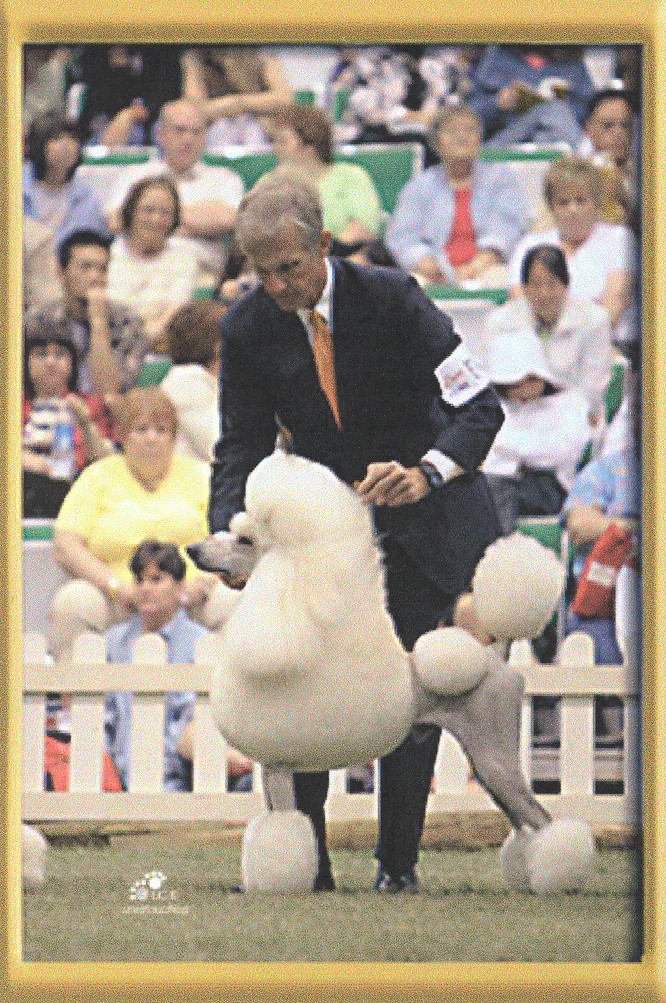 Here's Afterglow The Big Tease. We see that he's now a champion!
It was fun watching this dog first go Winner's Dog, then the Best of Variety, and then win the Best in Show PCA Special.
This dog was striking, we were amazed at all the other fantastic dogs in the ring.