Our last stud dog has been retired. We are now looking to the future of some fantastic males starting their shows and are passing their tests.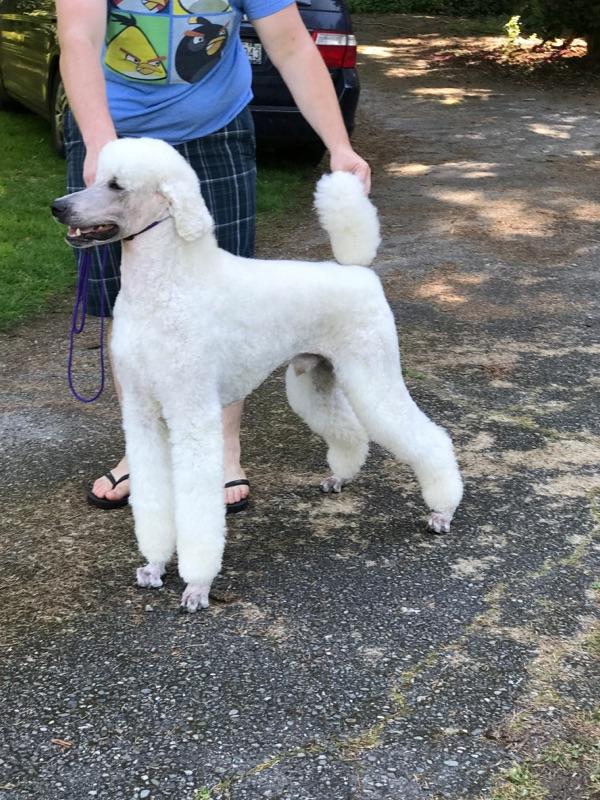 Am/Can Highgate Beat of My Heart-Tony sired our recent litter. Owner Nancy House. nancyhouse98155@gmail.com
We are very pleased with the beautiful pups he sired. His third puppy just became another Champion.
| OFA Number | Registry | Test Date | Report Date | Age (mos) | Final Conclusion |
| --- | --- | --- | --- | --- | --- |
| PO-23798G24M-PI | HIPS | Jul 20 2016 | Sep 6 2016 | 24 | GOOD |
| PO-EL3924M44-VPI | ELBOW | Mar 1 2018 | May 31 2018 | 44 | NORMAL |
| PO-TH4128/44M-VPI | THYROID | Mar 1 2018 | May 31 2018 | 44 | NORMAL |
| PO-DM1559/49M-PI | DEGENERATIVE MYELOPATHY | Jul 23 2018 | Aug 10 2018 | 49 | NORMAL |
| PO-NES1076/49M-PI | NEONATAL ENCEPHALOPATHY W/SEIZURES | Jul 23 2018 | Aug 13 2018 | 49 | NORMAL |